As the corpse of 2014 rots on the cross of austerity, the realities of trickle-down economics bite hard into our ripened necks. Over the 'festive' period, reflection has led to an unavoidable reality: we can't afford to go on like this.
Personally, that conclusion is going to affect my input to trakMARX, a venture that has hobbled intermittently since 2001. In recent times, I have pumped much of my disposable income in the continued and constant acquisition of vast swathes of vinyl. Not only am I running out of space, I'm running out of money and momentum, too. Fiscal prudence therefore dictates that 2015 will be a year of miserly purchasing, as a consequence.
'Add to basket' has become a dependency equal to other dependencies that have shaped my life, such as drugs, and alcohol. In September of 2014, for example, I realised that I was buying more books than I was ever going to be capable of reading physically in one lifetime, so, September became 'Stoptember', and I haven't bought a book since. Fraught calculations recently revealed that I have been spending far more on vinyl than I can justify, or indeed earn: something has to give.
Obviously, I can't take the same draconian measure with vinyl and cassettes as I have done with books, but it's rapidly approaching the first month of the year, and I haven't bought a record yet! In the same way I managed to reshape my life without substances, I am having to reorder my daily routine without recourse to dropping £50 at a distro, record label, or on Discogs. Harsh, but behavioral remodeling requires tough love, tenderly applied. In the same way I have had to distance myself from drug buddies and drinking pals over the last five years, I have had to delete the URLs to many of my favorite distros and labels in order to give myself a fighting chance.
So, where does that leave trakMARX, I hear you cry? Well, my dear trakMARXists, rest assured, I will endeavor to post as often as inspiration allows, but, obviously, as I am entertaining less new music, there will be less hyperbole ensuing. I am sure you will still benefit from the erudite wit and wisdom of Doctor Dick Porter (PHD), as the Cornwall scene continues to eat the rest of the known world, but posts from Darkest Warwickshire will be fewer and further apart.
Having said all that, the winter recess did give me a chance to catch up with much that had remained under-listened-to across the year. With Yellow Eyes and Cremation Lily marking the two extremes of my current spectrum of taste, I set out on a voyage of discovery that opened door after door of previously undiscovered delight.
The past couple of months have been a veritable maelstrom of blackened symphonies, as I have immersed myself in the hymnal grace and icy splendor of Forbidden Citadel Of Spirits (Australia: RIP, but soon to be compiled in 2015 by Dead Section Records), Carved Cross (Australia: from the makers of Down And Out zine), Endlichkeit (Czech Republic), Black Cilice (Portugal), Owl's Blood (Spain), Leather Chalice (USA: side project of Ramlord), Herukrat (USA: from the makers of Svn Okklt) and the ever-fascinating work of Tollund Men (USA).
In conclusion, I trust that gives you some idea of what to expect from your old chum Encoule in the coming months. In the meantime, if anyone out there fancies picking up the baton and contributing, we'd be happy to entertain expressions of interest: wastebin@trakmarx.com
Jean Encoule - January 18th, 2015
1
Vanessa Amara – 'King Machine 1′
From the album 'Both Of Us & King Machine'
2
The Len Price 3 – 'The London Institute'
'The London Institute' live at the Half Moon, Putney
3
Yellow Eyes – 'The Desert Mourns'
From the album 'The Desert Mourns'
4
The Red Cords – 'Punk Eye'
The Red Cords' 'Punk Eye' video
5
Richard Dawson – 'The Vile Stuff'
Richard Dawson's 'The Vile Stuff' video
6
Honey – 'Black Teeth'
'Black Teeth' live at the New Inn
7
Nolls – 'A Losing Game'
8
Lost Dawn – 'Manchild'
9
Cremation Lily – Fire Frames The Silhouette
Cremation Lily's 'Fire Frames The Silhouette' video
10
Moriaty – 'Jealous MF'
Dick Porter - December 19th, 2014
11
FE Denning – 'Cities Of Light'
From the album 'Posh Isolation'
12
The Black Tambourines – 'Far Out Boy'
From the album 'The Black Tambourines'
13
Taulard – 'Ville Portuaire'
From the album 'Les abords du lycee'
14
The Spankees – 'Out Of The Motion'
From the 'Spank You Very Much' EP
15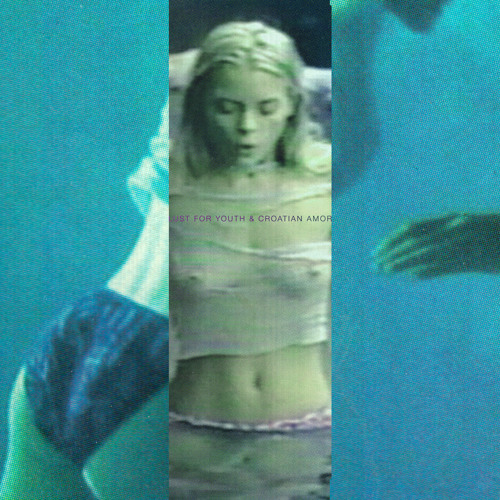 Lust For Youth & Croatian Amor – ' Sister'
16
SCI 23 – 'Food For Thought'
17
Eastlink – 'What A Silly Day (Australia Day)'
18
Honey – 'Weekend Millionaire'
From the forthcoming album 'Weekend Millionaire'
19
Damien Dubrovnik – 'Penis Corset'
From the 'Patterns Of Penetration' 7"
20
The Len Price 3 – 'My Grandad Jim'
The Len Price 3's 'My Grandad Jim' video
Dick Porter - December 18th, 2014
21
Mischa Pavlovski – 'Kapital'
22
Lost Dawn – 'The Fall'
From 'The Falmouth Sound Vol. 1'
23
Selvhenter – 'Tribute'
From the album 'Motions Of Large Bodies'
24
Moriaty – 'Venus Fly Trap'
From the album 'The Devil's Child'
25
Human Hands – 'Disease'
26
Pirate Copy – 'Lure Of The Sea'
27
Iceage – 'How Many'
28
Night Motor – 'Ice Age Man'
Night Motor's 'Ice Age Man' video
29
Total Control – 'Black Spring'
From the album 'Typical System'
30
The Red Cords – 'Ghost Light'
From the album 'Red Red Raw / Dead Heat'
Dick Porter - December 17th, 2014
31
Sun Worship – 'Elder Giants'
32
The Black Tambourines – 'Plastic Eyeballs'
From the album The Falmouth Sound Vol. 1
33
Plough Lines – 'Henry Make Good'
34
The Eyelids – 'Custom Of The Sea'
35
Primetime – 'Tied Down'
36
Crooked Little Sons – 'Big River'
Crooked Little Sons' 'Big River' video
37
SHIT – 'Feeding Time'
38
Hazards – 'Now She's Dead'
39
Rakta – 'Tudo Que A Solido'
40
King Creature – 'Power'
Dick Porter - December 16th, 2014